Archive for the 'Libraries and Librarians' Category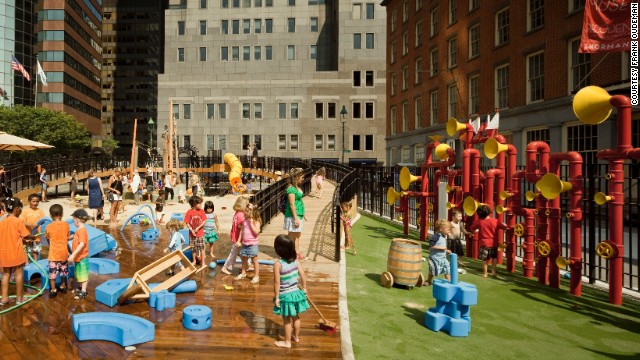 Looking for some new ideas or a glimpse of the future?  Well, the new CNN10 is sure to inspire you.  These design ideas are specifically about public spaces and so have a lot of ideas that could inspire change in your library.
There are ideas for new office designs that increase collaboration and creativity.  Perhaps we can't afford a swirling single-surface desk that defines the entire space, but we can incorporate these new private/shared spaces in our work areas.
Playgrounds that kids build themselves can inspire libraries to make room in their buildings for interactive play areas, perhaps even on a large scale like this.
Pop-up living rooms can be a new model for outdoor public spaces that libraries can offer. 
Even more ideas can be gleaned from less obvious connections.  Hospitals that set patients at ease can speak to the need for libraries to do the same.  Hint: huge public service desks are not designed to make our patrons comfortable.